Acapela Cloud
Acapela Cloud is an advanced online service allowing to build speech enabled applications.
- It features an easy to integrate API, a web interface with modern UX, as well as prompt and dictionary editing capabilities.
- The service is fast and compliant with the latest W3C standards for enhanced security.
- Dedicated business model and prices were set up for the needs of our Cloud customers looking for 24/7 real time vocalization or the possibility to generate voice prompts with ease.
- Or the possibility to generate voice prompts upon request.
Easy streaming
With only a few lines of code, connect to the Acapela Cloud server and send any written content.
Acapela Cloud will instantly generate the speech output that will be played on your applications or devices.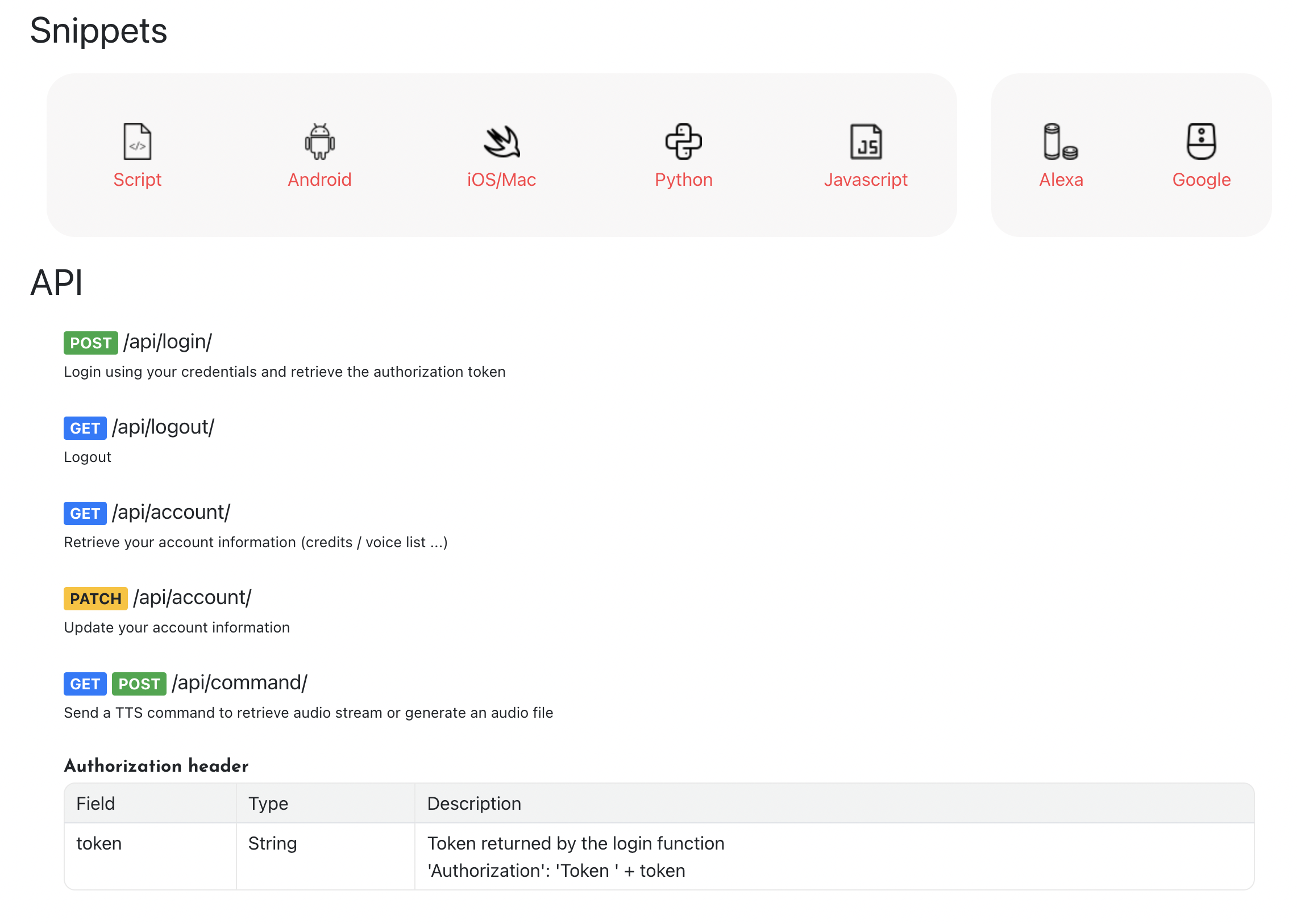 Easy audio production
Thanks to the friendly user interface, you organize your work by projects and you generate voice prompts in the language and voice of your choice.
Settings and effects are available to fine tune the audio result.
Generation of the voice file is easy as a click.
Your work is saved and you find your projects whenever you want.

Customizable voice parameters
Thanks to various settings like speed adjustment or pause insertion, you control every aspect of the voice generation process.
You can easily enrich the audio output with additional features such as pronunciation, audio effects, exclas or sounds.

Digital voice talents
Over 30 languages and more than 100 voices are available, 24/7.
Acapela Cloud offers the full portfolio of Acapela voices, including the children voices and the neural ones, based on AI technology.
Voices are available in Neural, Premium and standard qualities.
Check out the list